When the weather turns warmer and the days get longer, many of us start to...
read more
When the weather turns warmer and the days get longer, many of us start to daydream about the possibility of making serious progress on our writing projects. Whether you have some time away from work or study, or simply make use of the extra daylight to extend your...
You're delighted that your self-published book is selling well. But what if I told you that no matter how good your sales, you're still leaving stacks of cash on the table? You might not believe me. But think of your book - on bookshelves around the world. And...
Perhaps you've always wanted to be a writer but haven't made it happen yet. There are so many reasons why you might not have made the leap from aspiring to write to actually starting to do it yet. Maybe you doubt whether you're good enough. Maybe writing has...
Do you ever find yourself asking why is writing so hard? When people picture the working process of a writer, they often picture a carefree, fun, and creative situation. Perhaps that's how you imagined being a writer would be. Often, our earliest experiences...
Have you ever told somebody that you started a book but you just couldn't get into it? Have you ever picked up a book and struggled through the first page, the first chapter, even the first half, only to stop reading entirely? You may even have a bookshelf dedicated...
JOIN OVER 2 MILLION READERS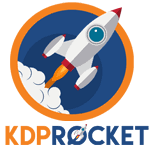 WANT YOUR NEXT BOOK TO BE A BESTSELLER?
Then you need KDP Rocket – the killer advantage of pro authors.